🔥 Introducing RAPS 🔥
The Revolutionary Rapid Prototyping Platform for Blockchain Applications – Perfect for All Skill Levels!
Whether you're a student, professor, professional, or an advanced developer, RAPS by Smartys is designed to cater to all your blockchain needs! 
Discover the power of RAPS:
Develop & demonstrate unique blockchain use cases

Simplify DApp deployment & smart contract compilation

Experiment with real-world applications, like payment settlements, NFTs, and more!

Customizable for advanced users with skills in Solidity, Javascript, React, or Meteor
With RAPS, students and professionals can effortlessly delve into the fascinating world of blockchain, creating impactful use cases, including:
Blokko: Automates payment settlement for goods transport within a specific time period, originally used for "Apollo the game."
Smartys: Automates payment settlement for goods transport under specific conditions, monitored by sensors and registered by a Sensor Oracle.
IsItCopernicus: Explores Non-Fungible Token use cases, allowing users to design, deploy, mint, and potentially sell their NFT collections, originally developed for IsItCopernicus.
Credentials: Demonstrates issuing and verifying diplomas and other credentials using blockchain technology and the W3C standard for Verifiable Credentials.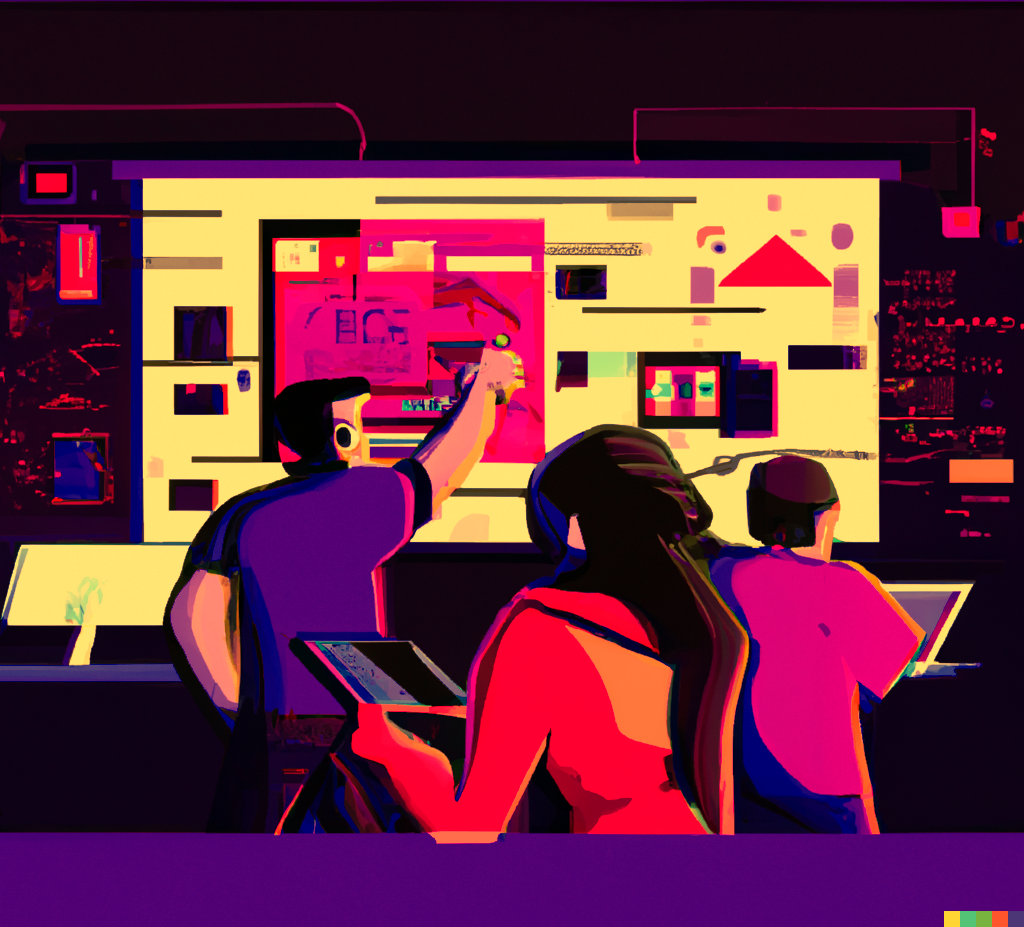 RAPS: A blockchain and IoT Rapid Prototyping and Simulation
platform
Smartys is a startup and part of the Weconomics accelerator program 'New Entrepreneurship.' Smartys develops prototypes and simulations to accelerate the adoption of data–driven organizing with the internet of things, blockchain, smart contracts, and artificial intelligence, collectively referred to as the digital assembly line.
An essential condition for using the digital assembly line is not so much the technology but letting go of dominant logic in combination with a new perspective on organizing office work. Because data and a radically new way of organizing are rather abstract and a far-from–their–case for many people, simulations help. To this end, Weconomics is expanding the existing simulations with a Rapid Prototyping Platform for Simulations (RAPS). RAPS can be used primarily by professionals, teachers, and students with a background in or from the following courses of study:
purchasi

ng, 

logistics, 

supply chain management;

business administration, business economics, financing, accountancy;

computer science;

HR;

architecture, build environment, and facility management;

marketing and

communication.
Purpose of the
RAPS project
The purpose is to develop the current Smartys platform into a rapid prototyping platform for simulations. In the figure below, from use case to simulation. This allows students/teachers, and professionals to realize pilot projects in an accessible manner. This enables the operation of the digital assembly line to be shown, tried, and tested in an experience lab environment. It allows users to do this without any programming knowledge. Users can simulate different use cases with RAPS. This also allows cost and time savings to be calculated. It is not the intention that organizations with RAPS can actually apply a use case in a practical situation (a so–called business case). For now, the only aim is to demonstrate that the concept of the digital assembly line works and brings benefits. RAPS help you to develop a Minimum Viable Product. In combination with other Weconomics tools you als develop a Minimum Viable Ecosystem.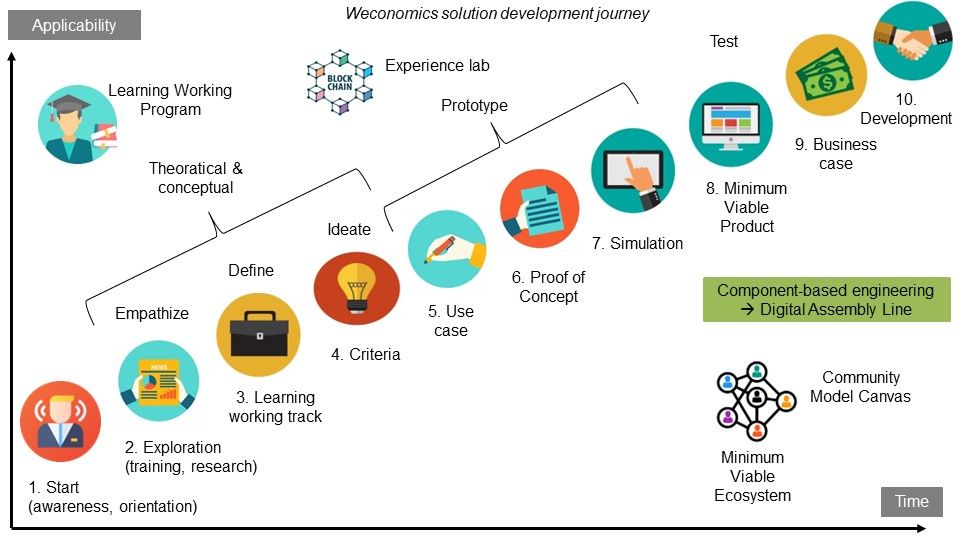 View the full text of introduction to rapid prototyping